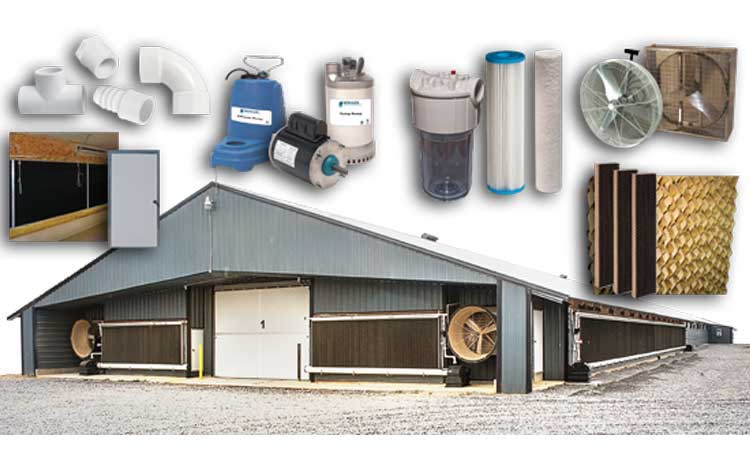 Reeves Supply has set the standard for evaporative cooling by using good old-fashioned values accompanied by the highest quality products in the industry. It's not fast talking salesmen, it is our reputation of having quality products with the best service in the business matched with the most competitive prices.
Reeves Supply carries a wide range of products for greenhouses including evaporative cooling systems, doors, motors, pumps, filtration, and plumbing supplies.
Get back to feeling good about the investment you have made – trust Reeves Supply with all your greenhouse cooling needs.