L.B. WHITE PRODUCTS
L.B. White manufactures direct-fired and indirect-fired forced air heaters, convection heaters and radiant heaters in a variety of heat outputs, ignition types, electrical requirements and installation options. A full line of accessories and service parts are also available for all L.B. White heaters.
DESIGN AND TESTING
All L.B. White heaters meet the difficult requirements of the agricultural, horticultural, industrial, construction, and tent industries. Our procedures ensure each product meets the L.B. White quality standard before units are assembled and shipped.
PRODUCTION
L.B. White produces quality heaters by holding the highest standards in all phases of manufacturing.
GLOBAL DISTRIBUTION
To support our customers and end users, we also provide language-specific sales materials, product labeling, and owner's manuals for products that we ship to more than 30 countries around the world.
HISTORY
Based in Onalaska, Wisconsin, L.B. White Company is one of the world's leading manufacturers and marketers of propane, natural gas and kerosene heaters for agricultural, construction, tent and greenhouse environments.
Founded in 1952, L.B. White offers over 65 years of leadership in heating design and manufacturing expertise. Our products include a wide range of direct-fired forced air, radiant and indirect fired heaters available in a variety of heat outputs, ignition types and installations options.
Through the course of the company's history, L.B. White has established a significant leadership position in the markets we serve by delivering innovative products and quality service that meet the evolving needs of our customers.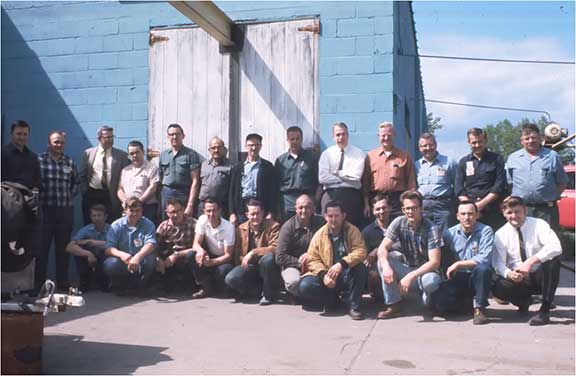 Forefront of design and development
Proprietary products that improve heat management
Multiple patents and patents pending
Our engineers use a variety of tools to test fuel caloric valuation, gaseous constituents measurement, airflow, and combustion humidity:
Combustion analyzers for CO, CO2, O2, NOX NO2 and gas chromatography for other hydrocarbons
FLIR® infrared camera
Computational fluid dynamics (CFD) simulation software
2D and 3D computer-aided design (CAD) software
Sheet Metal
Fabrication
Machining
Assembly