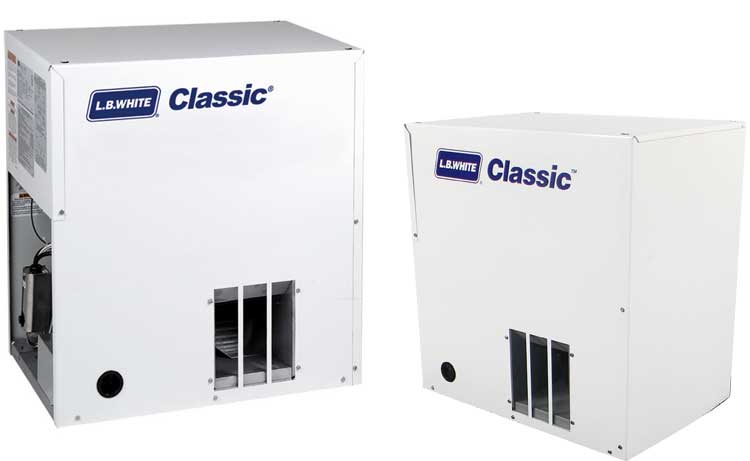 The direct-fired L.B. White Classic™ forced air heater is a reliable pilot ignition design that pig producers have relied on for over 40 years. Classic™ pig building heaters provide consistent, dependable heat that helps control pig house climate.
Classic™ forced air heaters with pilot ignition can be used in all swine production environments and phases including gestation, nursery, and wean-to-finish.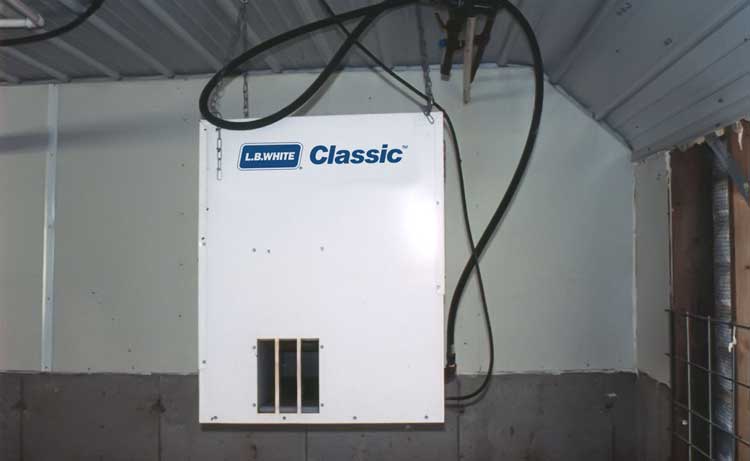 Key features
Wide range of models from 60,000 to 115,000 Btu/h
Easy to maintain pilot ignition
White tri-shield case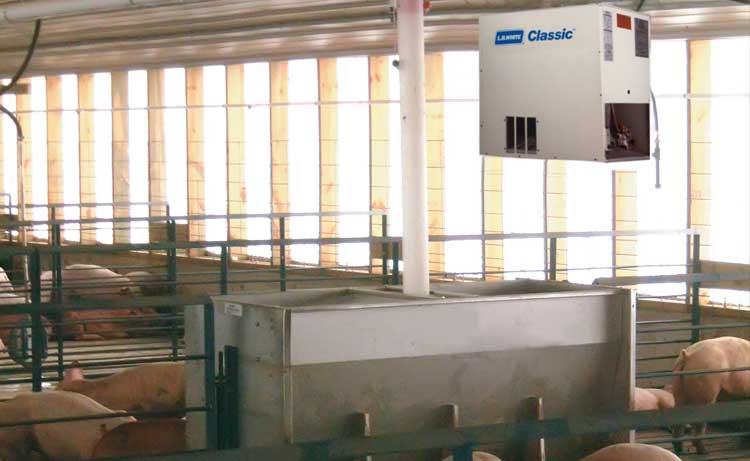 Classic™ forced air heaters integrate with all major pig house control systems, including:
AP Systems (Automated Production Systems)®
Big Dutchman - Viper®
Dicam®
Fancom®
Hotraco®
Maximus
Rotem®
Val-Co®
and more
Certifications of Classic™ pig barn heaters
L.B. White Classic™ forced air heaters that help pork producers control pig house climates are available in CSA U.S. and Canada certified models, as well as other international configurations and certifications.