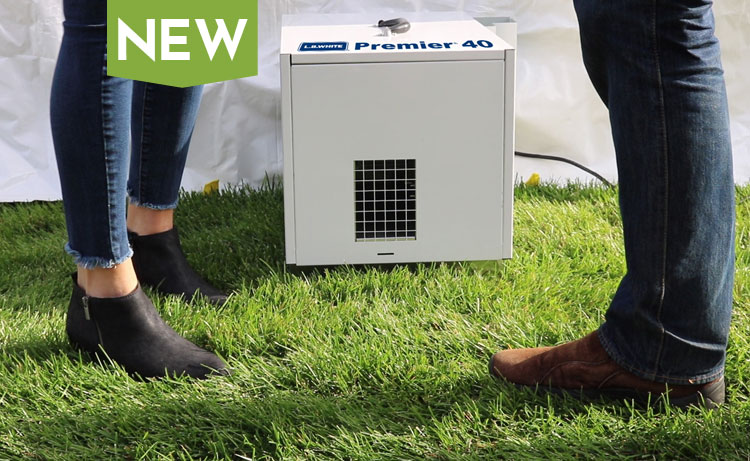 With their clean look, quiet operation and fuel efficient direct-fired design, L.B. White Premier® heaters deliver safe, dependable heating and air circulation for any tented event.
From elegant weddings to company parties, the Premier® heaters clean look, quiet operation and high efficiency make it the ideal solution for all reception tent heating applications. Premier® heaters can be used to provide heat or simple air circulation. The heater can be used inside, or the heat can be ducted in from the outside. Select from LP or easy-to-switch dual fuel models.
L.B. White has perfected every aspect of our Premier® tent heaters design to withstand extreme outdoor environments. This has led to our reputation for reliability, durability and serviceability in the field. When the comfort and safety of your guests is at stake… you want the leader in Tent heating on the job… L.B. White.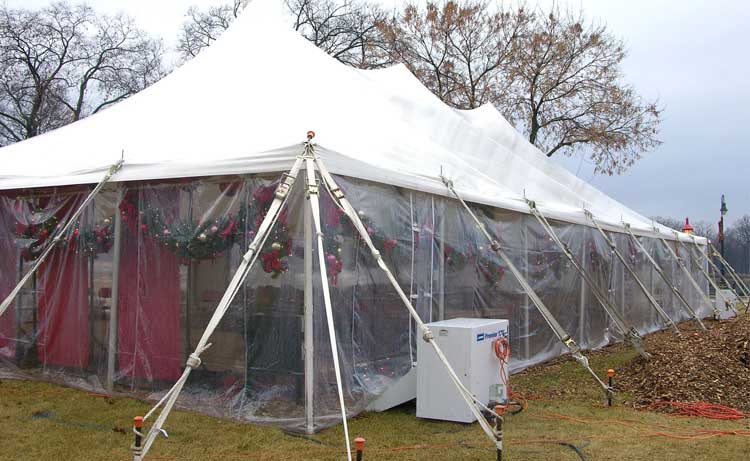 If you need help with proper tent heating sizing, please call our technical experts to help you select the correct size and quantity of heaters for your event tent.
Technical Support – 608-779-6160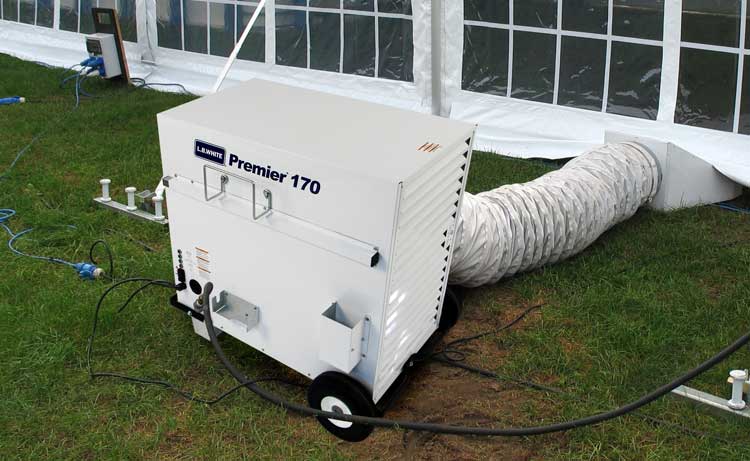 Key features of L.B. White Premier
®

Ductable Direct Fired Event Tent Heater
Heat outputs from 40,000 to 350,000 Btu/h
LP, NG and dual fuel models available
Versatile indoor and outdoor placement of heater
Direct-fired = 99.97% fuel efficiency
High volume of air output for maximum heat distribution
Dependable, electronic spark ignition
Switch fuels easily with simple valve turn on dual fuel units (Premier® 80 DF now available!)
Tri-shield finish provides superior protection against abrasion and corrosion
Easy to transport with lift handles and heavy-duty wheels (wheels are semi pneumatic).
Trouble shooting lights help keep heater up and running
Quiet Operation
Vent mode for circulation of air
100% test fired at our plant
Two stage heat output (Premier® 350LP)
Remote start thermostat standard (1.4 ft cord for 40/80/80DF/170/170DF models, 20 ft cord for 350 DF model)
12' extendable ducting for 80 and 170 models (12" or 18")
Not recommended for sleeping environments
Totally enclosed flame, airflow safety devices and enclosed electronics
Flexible indoor or outdoor placement
Full line of ducting accessories
CSA U.S., CSA Canada, and CE Type Certified models