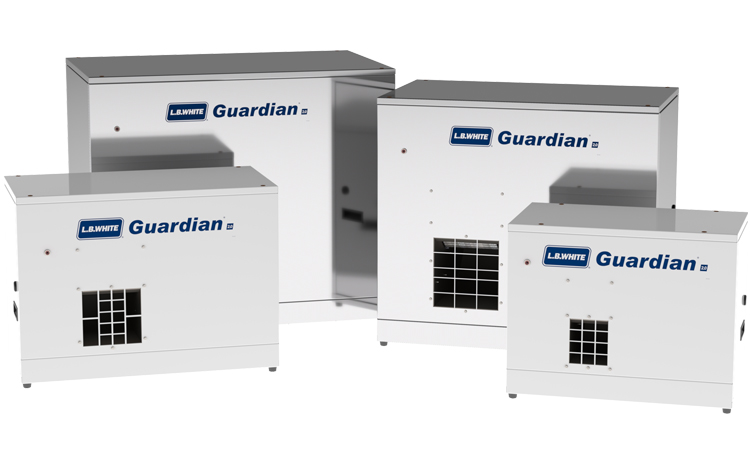 The Guardian®'s time proven direct-fired design was specifically designed to protect your investment when the weather turns cold.
Although the Therma Grow™ Family of heaters works best for greenhouses as they are designed specifically for horticulture environments and are the cleanest burning direct-fired heater available today, an outdoor mounted Guardian® might be a good alternative when growing less sensitive plants.
Guardian®s provide consistent, dependable heat for a wide range of greenhouse environments.
L.B. White is the pioneer in direct fired heaters and with 50 years of perfecting every aspect of our design which has led to our reputation for reliability, durability and serviceability.
Our exclusive Service Saver™ monitoring simplifies trouble shooting and helps you get your heater back up and running faster and easier.
When the fate of your plants is at stake… you want the rising star in greenhouse heating protecting your investment… L.B White.
Call our technical experts to help you select the correct size and quantity of heaters for your greenhouses.
Technical Support – 608-779-6160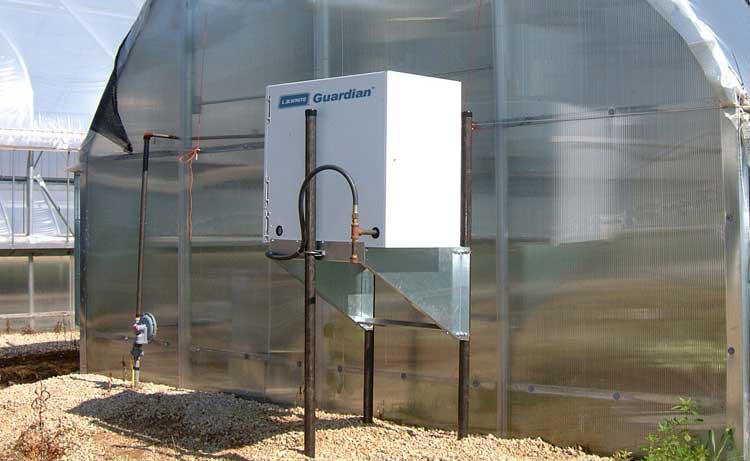 Key features of the L.B. White Guardian® Heater for greenhouses
Range of models from 60,000 to 325,000 Btu/h
Spark, hot surface or pilot light ignition
Manually adjustable variable rate valve (50% to 100%) or fixed heat output
Advanced Service Saver diagnostic feature
Tri-Shield White or galvanized case finish
Outdoor installation only
Guardian® heaters are available in CSA U.S. and Canada certified models.