The L.B. White Story
Based in Onalaska, Wisconsin, L.B. White Company is one of the world's leading manufacturers and marketers of propane, natural gas and kerosene heaters for agricultural, construction, tent and greenhouse environments.
Founded in 1952, L.B. White offers 60 years of leadership in heating design and manufacturing expertise. Our products include a wide range of direct-fired forced air, radiant and indirect fired heaters available in a variety of heat outputs, ignition types and installations options.
Through the course of the company's history, L.B. White has established a significant leadership position in the markets we serve by delivering innovative products and quality service that meet the evolving needs of our customers.
---
L.B. White Press Releases
---
L.B. White News and Events
Join L.B. White at Minnesota Pork Congress, booth # 336. The show is January 14-15, 2014 located in the Minneapolis Convention Center. Minnesota Pork Congress is designed exclusively for pork producers and pork industry stakeholders.
Plan to attend and visit with L.B. White representatives, booth # 827, at the 2014 Iowa Pork Congress on January 22-23 held at the Iowa Events Center in Des Moines.
L.B. white looks forward to seeing you at the 2014 International Poultry Expo. IPPE will bring together more than 25,000 attendees in Atlanta from January 28-30, 2014.
---
L.B. White Partnerships
PERC (Propane Education & Research Council)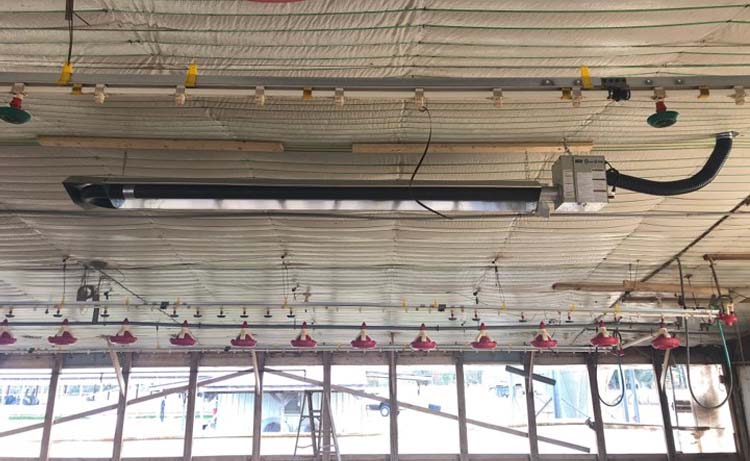 Learn about L.B. White pig heaters and greenhouse heating solutions that qualify for credit through the Propane Farm Incentive Program available from PERC:
Smart Sense (automatic variable rate heat technology for pig buildings)
ThermaGrow (greenhouse forced air heater)
If you are a grower interested in partnering with L.B. White and PERC, please send an email to marketing@lbwhite.com.