The L.B. White Story
Based in Onalaska, Wisconsin, L.B. White Company is one of the world's leading manufacturers and marketers of propane, natural gas and kerosene heaters for agricultural, construction, tent and greenhouse environments.
Founded in 1952, L.B. White offers over 50 years of leadership in heating design and manufacturing expertise. Our products include a wide range of direct-fired forced air, radiant and indirect fired heaters available in a variety of heat outputs, ignition types and installations options.
Through the course of the company's history, L.B. White has established a significant leadership position in the markets we serve by delivering innovative products and quality service that meet the evolving needs of our customers.
---
L.B. White Press Releases
---
L.B. White News and Events
L.B. White will be at VIV Russia 2013 in Moscow, Russia at the International Crocus Exhibition Center May 21-23, 2013.
While visiting with us at World Pork Expo, take a short survey and register for a chance to WIN a FREE Trip for Two to anywhere in the U.S. and Canada (some restrictions may apply) OR a Cabela's Gift Card.
All survey participants will receive a FREE pdf copy of our Wean-to-Finish Heating Protocol ... exclusively available from L.B. White.
Click here to let us know if you plan on attending the 2013 World Pork Expo »
---
L.B. White Partnerships
PERC (Propane Education & Research Council)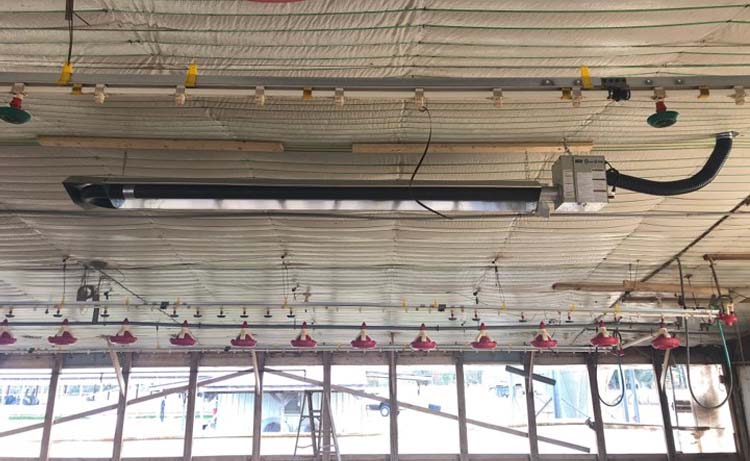 Learn about L.B. White pig heaters and greenhouse heating solutions that qualify for credit through the Propane Farm Incentive Program available from PERC:
Smart Sense (automatic variable rate heat technology for pig buildings)
ThermaGrow (greenhouse forced air heater)