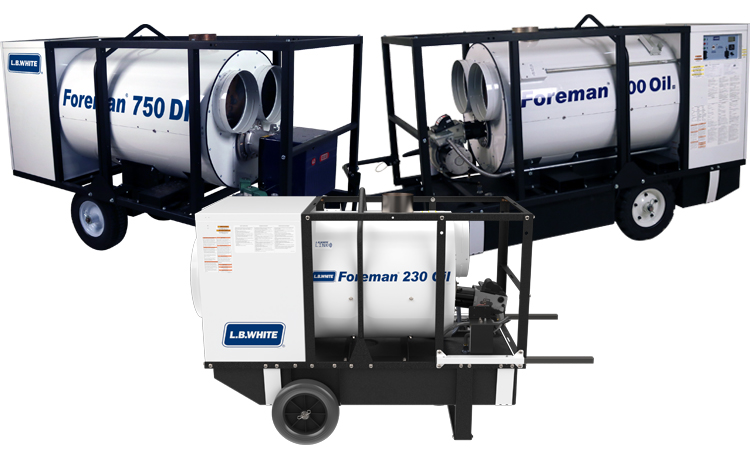 Indirect-Fired Heater
The Foreman®, indirect-fired heater is ideal for applications requiring vented heat. The L.B. White Foreman® features a heat exchanger that keeps heated and combustion air separate for the ultimate in clean, dry heat.
230,000, 500,000, and 750,000 Btu/h
Air recirculation option - Just add ducting.
Powerful heat throw
Ductable up to 50 feet per outlet (2) 25' ducts
Dual Fuel or Oil option
Quiet operation
For more information and videos on how to select the right heater, see our website at www.lbwhite.com or call us at 800-345-7200.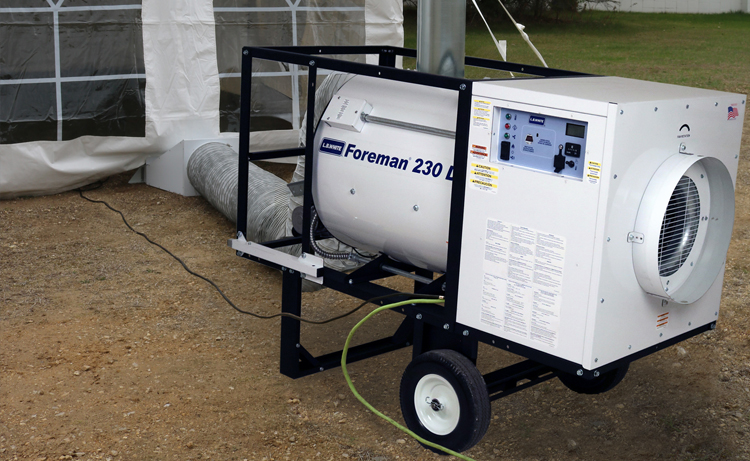 Available Foreman® Accessories:
Rain Cap (for Chimney Exhaust Pipe): Prevent entry of water into heater
Steel Chimney Exhaust Pipe: Proper exhaust of combustion by-products of heater
Thermostat (NEMA 4X): Remote thermostat controls heater output from up to 25 feet away
16" Duct Adapter: Converts unit from (2) 12" outlets to (1) 16" outlet
If you need help with proper heater sizing, please call our technical experts to help you select the correct size and quantity of heaters.
Technical Support – 608-779-6160